On 8 Oct 2011 Facilitators@NUS had a 1-day exchange programme with student facilitators from Temasek Polytechnic, aptly named as Experiential Learning Facilitators, or ELFs. This is the first time that Facilitators@NUS had interacted with a student facilitators group of another tertiary institute, and it was a most interesting programme for both groups to see, and learn from differing experential learning styles.
The Temasek Polytechnic ELFs started off the day by conducting Parachute Blow Wind Blow, an energiser which had student facilitators from both groups scrambling to escape from being trapped under a giant parachute, and also had us warmed up to each other. IT was followed by a Trust Fall for Facilitators@NUS, a build-up to the ensuing high element activity challenge, which involved walking on steel strings literally suspended tens of feet in the air.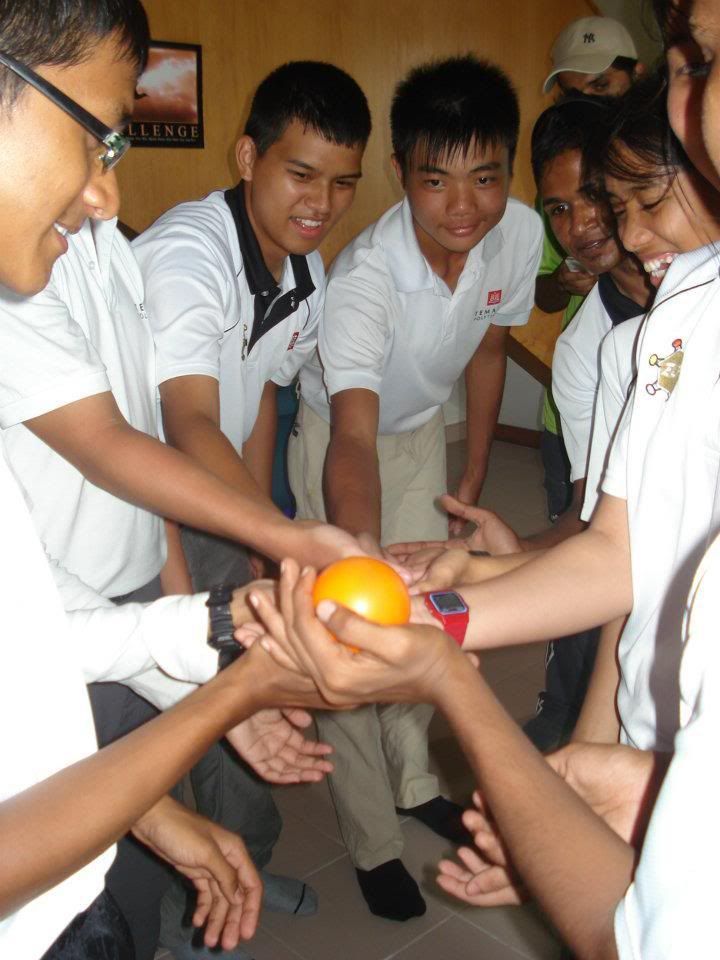 For the 2nd half of the programme, Facilitators@NUS conducted a "It Can be Done!" workshop for the ELFs, putting them to work into solving a Fork, Spoon and Matchstick challenge, as well as Time Warp, a team challenge for the ELFs to observe how a game can help in building up teamwork.
At the end of the 1-day programme, both groups learnt more about each other's experential learning facilitating styles and activities, and forged new friendships. It was a fruitful programme for both groups certainly.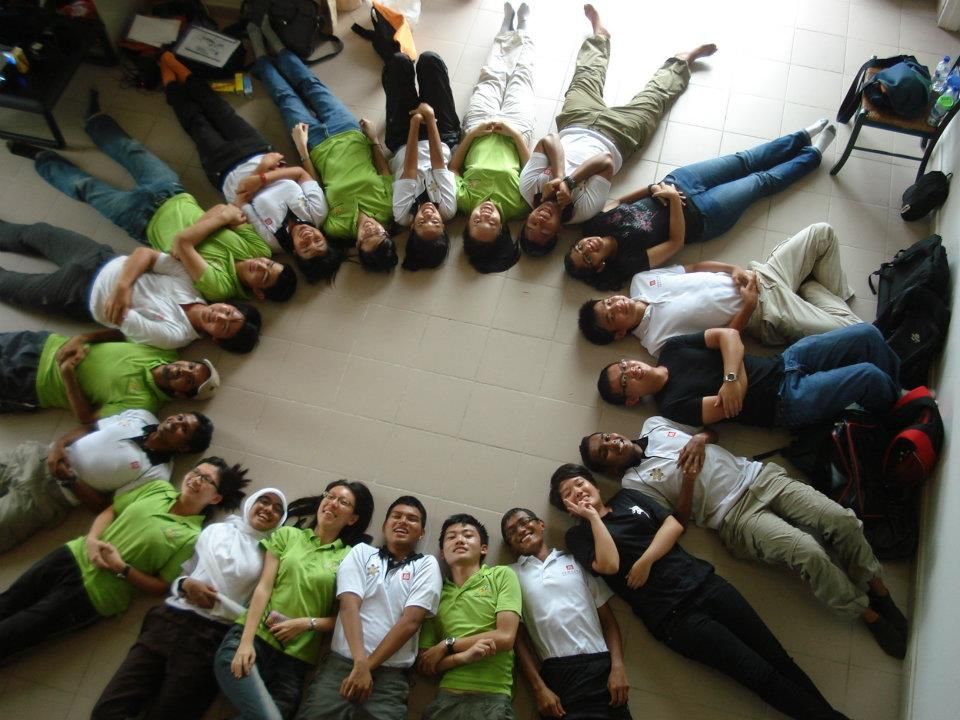 Facilitators@NUS is a student group under OSA that provides ice-breaking, teambuilding and enrichment workshops for the NUS students and organisations. For more information, do visit our Facebook profile or official website athttp://community.nus.edu.sg/facilitators/. Service requested can be dropped at our official website.