From the 20th to 22nd Sept, Facilitators@NUS sent a team of student faciltiators to the Student Leaders Induction Camp, or SLiC, to facilitate the debriefing of camp activities. SLiC was organised by the Office of Student Affairs for teambuilding and leadership training of student leaders, and saw more than 80 student leaders from the university's various clubs and societies.
On the 1st day, student facilitator Jaslin conducted several energisers/icebreakers which included "Aye Aye Captain" and "Quick Draw" which saw some participants bringing out their pirate-acting skills to the best, and warming up to each other at the same time.
At the end of team-building challenges across the terrains of Kota Rainforest Resort, student facilitators were with each team to help the team review their team performance, discuss their experience, and explore how they can continue to further improve as one team.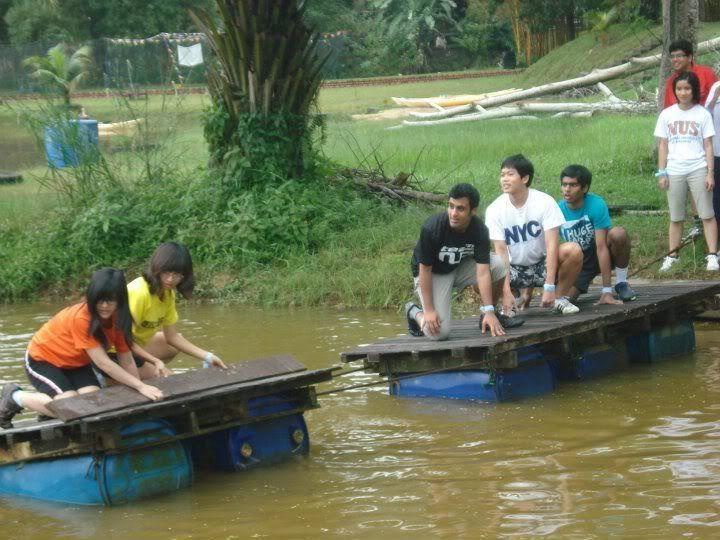 Facilitators@NUS is a student group under OSA that provides ice-breaking, teambuilding and enrichment workshops for the NUS students and organisations. For more information, do visit our Facebook profile or official website athttp://community.nus.edu.sg/facilitators/. Service requested can be dropped at our official website.